RayHammer's Shitpost Domain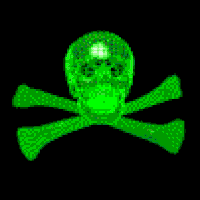 Who
A lame loser (he/them) that thinks he can code. Sometimes I even do.
I own doingyourmom.club. This website and rayhammer.dev are works in progress and I will find purpose for both of these soon enough.
What I do
Games
Linux servers
Web Pages (rarely)
What I like
Touhou!
Cool Music (Death Grips, 100 Gecs, Limp Bizkit, DEMONDICE etc)
I eat instant noodles DRY!!!



i have no mony
Top 3 Touhou girls (unordered)
-1. Seija Kijin
1. Fujiwara-no Mokou
2. Momoyo Himemushi
3. Nue Houjuu
uhh todo
actually work on da website
add the projects and games pages
write sum articlez
uhh learn neovim and wear programming socks
Button plug!
@rayhammer@gensokyo.social
credits:
paint .NET - second best thing since MS Paint '95
cooltext.com - very cool text
Neovim - better than your granny's IDE. Get from your package manager today