RayHammer's Shitpost Domain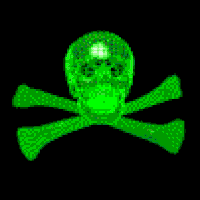 Who
A lame loser (he/him) that thinks he can code. Sometimes I even do.
I own doingyourmom.club. This website and rayhammer.dev are works in progress and I will find purpose for both of these soon enough.
What I do
Games
Linux servers
Web Pages (rarely)
Translation (sometimes)
What I like
Touhou!
Cool Music (Death Grips, 100 Gecs, Limp Bizkit, DEMONDICE etc)
I eat instant noodles DRY!!!



i have no mony
Top 3 Touhou girls (unordered)
-1. Seija Kijin
1. Fujiwara-no Mokou
2. Momoyo Himemushi
3. Nue Houjuu
I MADE A VIDEOGAME!!! (once) You can see it here:
Team Sunset, 2021

Button plug!
@rayhammer@gensokyo.social
credits: